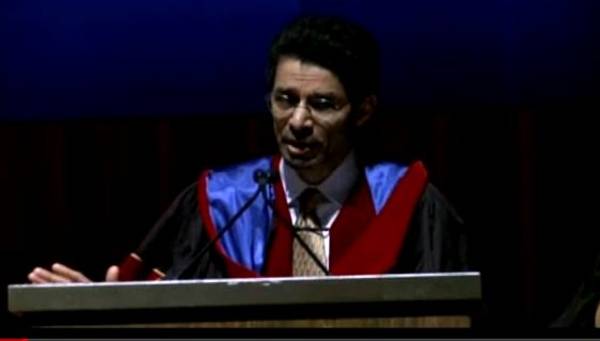 Much-loved Canadian novelist Rohinton Mistry delivered the convocation speech to graduates at Ryerson Polytechnic in Toronto, in the form of a fairy-tale based on A Christmas Carol, by way of a critique of the Canadian swing to a neoconservative right, where social spending exists only to promote "moochers" and society is a fight between bad guys (who need to be surveilled all the time in every medium) and good guys (who don't mind being surveilled in such a way), and where no amount of "security" is ever enough.

The Globe and Mail has a transcript and an (unembeddable) video, which is rather good.
Cory Doctorow at Boing Boing.
My medium-sized Canadian town has approved funding for police surveillance cameras in the downtown. Generally, it seems people don't understand how these technologies of surveillance tear the social fabric. One example: ostensibly to combat drunken brawling these cameras and similar technologies divert attention from questions regarding why drinking and substance abuse is so prevalent in our society. Simultaneously funds and resources are directed toward the state security apparatus, the ever-growing military industrial complex which, in the post-9/11 world, is increasingly directed inward toward domestic affairs—Foucault's panopticon writ large. Slowly, ever so slowly, people begin to act as if they're being watched all the time—the paranoid who believes they're in some version of the Truman show.